You know that Macklemore Thrift Shop song? The one that goes "This is fucking awesome."? Cause I'm pretty sure it's talking about
The Start of You and Me.
It was that good. I loved it!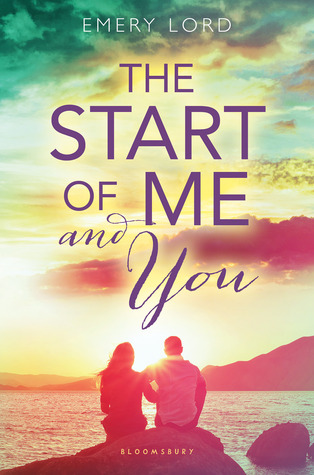 The Start of You and Me
is about Paige, whose boyfriend drowned a year prior to the beginning of the book. After being in a daze for a year, she's ready to get back to living. She makes a list of things she wants to accomplish including dating her long time crush Ryan, facing her fear of drowning and going swimming, and joining a school group.
Awesome love interest? Check.
Paige's goal to date her long time crush is originally how she meets Max, his cousin. Over time, Max and Paige become friends and she realizes she loves him. The scene in which this happens is something I could read over and over. And Ryan, the old crush? Still a great guy and friend. I liked how the crush was a likable character instead of like in a lot of YA novels where that person ends up being a huge jerk.
Great friends who grow together? Check.
Tessa, Morgan, and Kayleigh were all supportive friends and their relationships were a great part of the book. There is a scene towards the end of the book where the girls are all at a school event and you just want to be part of their group.
Powerful and positive family relationships (At least at the end)? Check.
Paige's parents divorced a few years ago and at times things have been rocky for their family. By the end of the book, her relationship with her family has improved significantly.
The Paige at the end of the book is so much happier. I was cheering for her and might have shed a couple tears.
Everything in the book was written for a reason. The story line was tight. The characters were all people I really liked. Everything about this book was awesome. It's a really happy story.
It's a Must Read.
Thanks to Net Galley for the review copy.