Y'ALL. I
LOVE
THIS BOOK.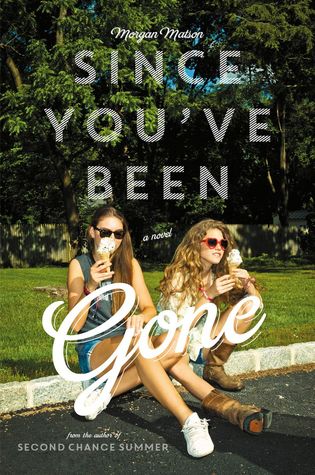 Emily, the main character in
Since You've Been Gone
, is suddenly friendless. Her best friend Sloane disappeared at the beginning of what was supposed to be a great summer. Instead, Emily is at odds with nothing to do and no one to hang out with. Sloane didn't leave her new contact information, but did leave a To Do list for Emily. Emily starts working on the list and makes new friends, including her school's Golden Boy, Frank Porter. The blossoming romance between Emily and Frank gave me butterflies in my stomach. So cute. Emily's transformation over the summer is remarkable. The To Do list takes Emily out of her shell.
I'm always a fan of YA romances, especially when they are stand-alones like
Since You've Been Gone
. I liked this one so much I first read it in October of 2014. And I just reread it again. Also great is Matson's
Second Chance Summer
.